A Round Of Applause For Tor!
By early July, all e-books published by Tor, Forge, Orb, Starscape and Tor Teen will be available DRM-free. DRM (digital rights management) is used mainly to combat piracy and makes it difficult to transfer an e-book from one kind of e-reader to another.
Tom Doherty of Tom Doherty Associates, publisher of the imprints, which mainly publish science fiction, fantasy, fiction, mystery and military history, commented: "Our authors and readers have been asking for this for a long time. They're a technically sophisticated bunch, and DRM is a constant annoyance to them. It prevents them from using legitimately-purchased e-books in perfectly legal ways, like moving them from one kind of e-reader to another."
Among interesting points about this change: the imprints are part of Macmillan, which is fighting the Justice Department suit about e-book pricing. In the post-suit e-book era, some have said that publishers can compete better with Amazon by forgoing DRM, and this could be a kind of test at Macmillan. In addition, many of the imprints' competitors already sell e-books without DRM.
Watch Are You Watching?
The Raven, starring John Cusack, Brendan Gleeson and Luke Evans, opens this Friday, April 27. Cusack plays Edgar Allan Poe, whose stories have inspired a deranged serial killer.
The Pirates! Band of Misfits, based on two books by Gideon Defoe, also opens April 27. Hugh Grant, Brendan Gleeson, Jeremy Piven and Salma Hayek lend their voices to this animated tale.
The Trailers
 Meyer Runs Down a Dark Hall
Twilight series author Stephenie Meyer is seeking to "extend her notoriety by bringing other YA-friendly literature adaptation to the multiplex," according to Indiewire, which reported that the 1974 Lois Duncan novel Down a Dark Hall "will be optioned through Meyer and Meghan Hibbett's Fickle Fish Films to be turned into a feature."
Indiewire noted that Meyer will be joined on the project by Wyck Godfrey, "the man who pulled together the Twilight movies. But before Meyer gets to this, she'll be wrapping up her producer duties on an adaptation of Shannon Hale's Austenland."
Un-happy Campers!
There's been an outcry about the lack of a fiction Pulitzer Prize this year, with most booksellers bemoaning lost sales opportunities. Laurie Muchnick, in Bloomberg News, called the Pulitzer Board bumblers. Sig Gissler, administrator of the prizes, said, "It is not a statement about fiction in general–just a statement about the process." And the jurorsagreed. Michael Cunningham said, "There's something amiss. They might want to look into that."
But perhaps, since there is so much news about the lack of a prize, with frequent mention of the three finalists–Swamplandia!, The Pale King and Train Dreams–all three books will get a boost instead of just one. And bookstores are figuring out ways to promote the three along with other worthy books.
However, it's interesting to look at past winners and finalists.
The Pulitzer winners is made up of novels that have become part of current literary canon. In part:
Olive Kitteridge by Elizabeth Strout
The Brief Wondrous Life of Oscar Wao by Junot Diaz
The Road by Cormac McCarthy
Gilead by Marilynne Robinson
The Known World by Edward P. Jones
Middlesex by Jeffrey Eugenides
Empire Falls by Richard Russo
Interpreter of Maladies by Jhumpa Lahiri
But most finalists aren't as familiar:
The Bright Forever by Lee Martin
The Echo Maker by Richard Powers
After This by Alice McDermott
Shakespeare's Kitchen by Lore Segal
The Plague of Doves by Louise Erdrich
In Other Rooms, Other Wonders by Daniyal Mueenuddin
Love in Infant Monkeys by Lydia Millet
The Privileges by Jonathan Dee
Which begs the question: Is long-lasting prominence the result of the prize, or of the brilliance of the book? The prize spurs sales, which engenders word of mouth, which leads to more sales. Of course, popularity would soon wane if the book wasn't worthy. But bottom line: a Pulitzer would have been more than nice. —Marilyn Dahl, book review editor
Were They Right?
Time magazine released its annual list of the "100 Most Influential People in the World," and while writers were less than dominant, some interesting selections did make the final Time 100 cut, including: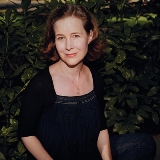 Ann Patchett: Of the decision to open Parnassus Books, Elizabeth Gilbert wrote: "Nashville is grateful, but the world watches carefully, wondering: Will this endeavor actually work? Can one determined soul really make a dent against the dehumanizing wall of humongous corporate progress? Don't worry; I already know how this story ends, because I know the author well. Trust me–Ann Patchett will see to it that the good guys win."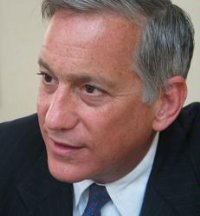 Walter Isaacson: "But what most separates Isaacson, 59, from would-be peers is his wisdom in choosing subjects whose individual talents have affected all our lives. We care, and so we read, and so we learn–first one lesson, then many…. Isaacson is a purveyor of knowledge, a supplier to addicts who seek a deeper understanding of all manner of things." wrote Madeleine Albright.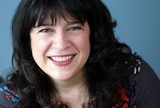 E.L. James: "Six months ago she was Erika Leonard, a mother of two who dabbled in saucy stories for the Web. Now she's E.L. James, publishing phenomenon, whose Fifty Shades of Grey trilogy has deeply stirred booksellers, Hollywood and, apparently, many, many mothers. Reading may never be the same."
We Want Pictures!
 The highly anticipated movie version of Orson Scott Card's novel Ender's Game won't be released until the fall of 2013, but fans can track the film's progress on the official Ender's Game production Tumblr. The adaptation, which is directed by Gavin Hood, stars Abigail Breslin, Harrison Ford and Asa Butterfield.